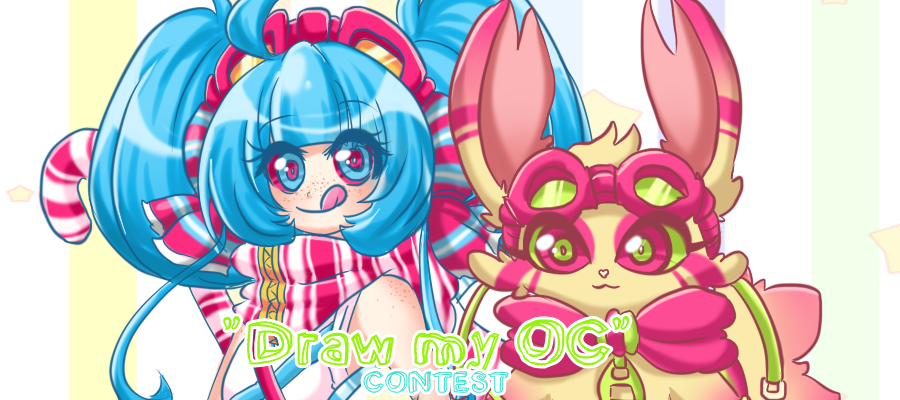 <da:thumb id="475909306"/>



THANKS TO EVERYONE WHO PARTICIPATED!






Hi there! Im Chibitinna the owner of this account too (and Ichiko...and Vivi...)

This is my third contest! This time is really simple: draw Ichiko-chan and Vivi together doing... anything! (Ichiko is the weird bunny and Vivi the blue-haired girl) They are best friends, and really closer.

Ichiko is a bunny who loves videogames, listen music, eat cookies and drawing all day.
Vivi is a really sweet girl who loves fights, sweets and Ichiko (?)




PRIZES


1st place: 800


2nd place: 500


3rd place: 300



-and other 4 winners who will get 50

each-




RULES



-You MUST let me know you want to participate in the contest writing in the comments or watching this account
-You can draw them on digital, pixel, traditional... everything you want!
-You can draw them with your OC if you want!
-Gore or Ecchi is accepted
-If you have a question you can send me a note or write a message down here





REFERENCES


Wanna enter in the contest? Comment down there and you will be here!




















ENTRIES


-THIS CONTEST END ON AUGUST 15th-


(If something happens, this time limit has change)
-NOW, THIS FOR THE SEVERAL PEOPLE WHO ASK FOR MORE TIME-





See you soon